Data entry professionals enter data from documents and other sources into a database or document platform. There can be many different types of data entry jobs, from transcriptionist to typist, depending on the type of data and the processes in an organization. As a candidate, knowing about the kind of questions you will face when you appear for an interview for any of these posts can help you prepare better. In this article, we go through some commonly asked data entry interview questions and suggest viable answers to each of them.
डेटा प्रविष्टि पेशेवर दस्तावेज़ों और अन्य स्रोतों से डेटाबेस या दस्तावेज़ प्लेटफ़ॉर्म में डेटा दर्ज करते हैं। किसी संगठन में डेटा के प्रकार और प्रक्रियाओं के आधार पर ट्रांसक्रिप्शनिस्ट से लेकर टाइपिस्ट तक कई अलग-अलग प्रकार की डेटा प्रविष्टि नौकरियां हो सकती हैं। एक उम्मीदवार के रूप में, इनमें से किसी भी पद के लिए साक्षात्कार के लिए उपस्थित होने पर आपके सामने आने वाले प्रश्नों के बारे में जानने से आपको बेहतर तैयारी करने में मदद मिल सकती है। इस लेख में, हम कुछ सामान्य रूप से पूछे जाने वाले डेटा प्रविष्टि साक्षात्कार प्रश्नों के माध्यम से जाते हैं और उनमें से प्रत्येक के व्यवहार्य उत्तर सुझाते हैं।
Also Read- List Of Fake Data Entry Companies, How To Identify Fake Data Entry Jobs Registered Data Entry Companies…Read More
What do you understand by data entry?
Because this occupation often attracts a high volume of potential candidates, interviewers may ask this question to make sure you know what the job entails. And Whether you are a fresher or an experienced data entry professional, research the common responsibilities of this profession. Mention the complexities of the data entry job and emphasize its importance.
Example answer: "Data entry involves inputting data into a database or system. It is not an industry-specific job. It is a broad term that includes a variety of jobs, such as typists, word processors, transcribers, coders, and clerks." Data can. be in the form of numbers, letters, pictures or symbols. Some common responsibilities of data entry professionals include organizing data, compiling data in electronic form, reviewing data for errors or redundancy, and updating data. and maintaining the confidentiality of information. Data entry is a critical function for any data-driven business embracing digitization."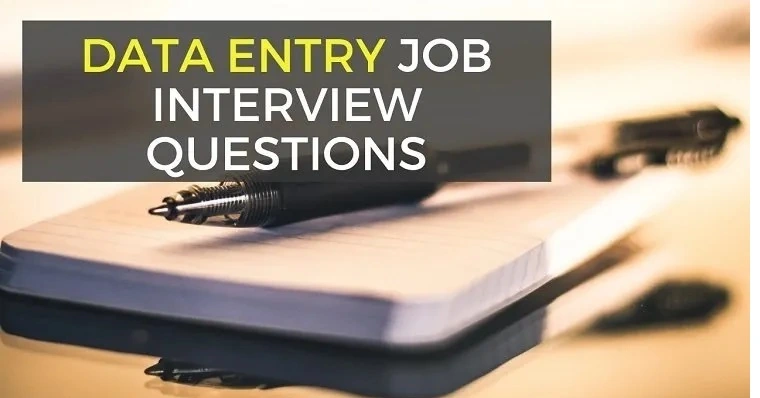 Best Qualities of Successful Data Entry Clerk Operators
Data entry specialists are in high demand as more and more companies in a wide variety of industries seek professionals to accurately and carefully process, enter, and store essential business, finance, and customer data. The most successful data entry clerks and operators are well-trained and qualified to do this job. Generally speaking, the best qualities of successful data entry clerks and operators include basic software knowledge, strong communication skills, fast typing speed, attention to detail, and a commitment to accuracy. During the hiring process, companies typically look for applicants who are familiar with spreadsheet and records management software, have good interpersonal skills, can focus on completing repetitive tasks and have sharp typing skills. Be skill is speed
Proper data entry avoids customer dissatisfaction and helps cut costs. Because highly skilled data entry clerks provide the best service and produce the best results, employers and hiring managers seek individuals with these key qualities. To gain hands-on experience, many of the best data entry specialists also do internships before landing their first paying job as a data entry clerk or operator. If you are part of a group that has done an internship before seeking full-time employment in the data entry industry, your internship interview will provide you with a lot of information about what to expect during your professional job interview.
How To Prepare For Data Entry Interview Questions
Interview preparation is key to providing professional and well-thought-out answers to the most commonly asked interview questions. It's always important to prepare for your job interview, no matter what role you're interviewing for. Even if you have an internal interview, you should prepare with the same level of rigour as you would for any other job interview. One of the best ways to prepare for a data entry job interview and set yourself up for success is to practice answering the questions that hiring managers are commonly asked. Doing a mock interview and asking yourself potential interview questions is a great way to help prepare answers and be prepared to tackle all those difficult interview questions.
Preparing sample answers to commonly asked data entry job interview questions will help you avoid awkward situations and make a good first impression on hiring managers. Interviews are for job recruiters to get a better understanding of the person behind the resume and application, so try to present an honest and professional picture of yourself in your answers. During data entry job interviews, recruiters often ask situational interview questions or questions that require job seekers to talk about a specific work or life experience.
Also Read:- Data Entry Jobs Without Investment, Genuine Data Entry Jobs Without Registration Fees…..Read More
Data Entry Interview Questions: डाटा एंट्री जॉब इंटरव्यू की तैयारी कैसे करें
साक्षात्कार की तैयारी सबसे अधिक पूछे जाने वाले साक्षात्कार प्रश्नों के पेशेवर और सुविचारित उत्तर प्रदान करने के लिए महत्वपूर्ण है। अपने जॉब इंटरव्यू के लिए तैयार रहना हमेशा महत्वपूर्ण होता है, चाहे आप किसी भी भूमिका के लिए इंटरव्यू दे रहे हों। यहां तक कि अगर आपके पास एक आंतरिक साक्षात्कार है, तो आपको उसी स्तर की कठोरता के साथ तैयारी करनी चाहिए जैसे आप किसी अन्य नौकरी के साक्षात्कार के लिए करते हैं। डेटा एंट्री जॉब इंटरव्यू की तैयारी करने और खुद को सफलता के लिए तैयार करने के सर्वोत्तम तरीकों में से एक है उन सवालों के जवाब देने का अभ्यास करना जो भर्ती प्रबंधकों से आमतौर पर पूछे जाते हैं। एक नकली साक्षात्कार करना और अपने आप से संभावित साक्षात्कार प्रश्न पूछना उत्तर तैयार करने में मदद करने और उन सभी कठिन साक्षात्कार प्रश्नों से निपटने के लिए तैयार रहने का एक शानदार तरीका है।
आमतौर पर पूछे जाने वाले डेटा एंट्री जॉब इंटरव्यू प्रश्नों के नमूना उत्तर तैयार करने से आपको अजीब परिस्थितियों से बचने में मदद मिलेगी और प्रबंधकों को काम पर रखने पर पहली बार अच्छा प्रभाव पड़ेगा। इंटरव्यू नौकरी की भर्ती करने वालों के लिए रिज्यूमे और एप्लिकेशन के पीछे के व्यक्ति की बेहतर समझ पाने के लिए होते हैं, इसलिए अपने उत्तरों में खुद की एक ईमानदार और पेशेवर तस्वीर पेश करने का प्रयास करें। डेटा प्रविष्टि नौकरी के साक्षात्कार के दौरान, भर्तीकर्ता अक्सर स्थितिजन्य साक्षात्कार प्रश्न या ऐसे प्रश्न पूछते हैं जिनके लिए नौकरी चाहने वालों को किसी विशिष्ट कार्य या जीवन के अनुभव के बारे में बात करने की आवश्यकता होती है।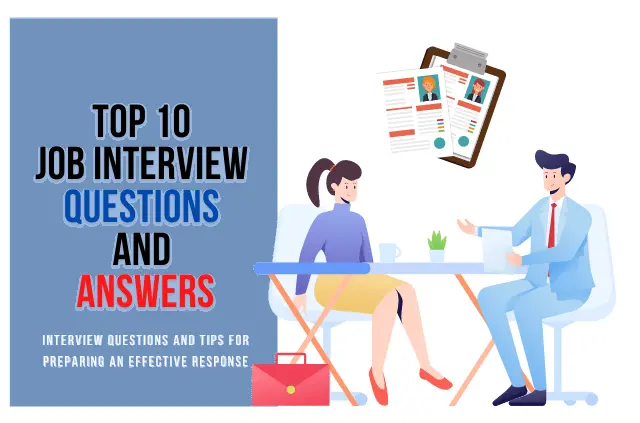 Top 10 Commonly asked Data Entry Interview Questions
Have you ever worked in data entry before?
Having related and recent work experience in the data entry industry is almost always a good thing and something you should bring up during your job interview. Hiring managers will often ask about your past experience, what your previous job title was and what types of tasks you were responsible for completing on a daily basis. By asking this question, recruiters are trying to gauge your knowledge and see how your skills will translate into career success if you get the job.
Example Answer: Yes! I was a data entry clerk for a mechanical service company in Manhattan for two years. I worked in a fast-paced environment and gained hands-on and practical experience using multiple digital spreadsheets and data record systems. Prior to this, I worked part-time in medical practice for about five years doing general office administration and data entry.
What Makes You a Good Data Entry Specialist?
Here's your chance to highlight your most desired skills and show the hiring manager why you're the best candidate for the job. A good way to answer this question is to talk about something that sets you apart from other job seekers. Maybe you have extensive experience, an exceptionally fast typing speed, or advanced certifications. Bringing these things up now will increase your chances of getting hired later.
Example answer: My best professional skill is my typing speed and accuracy. I can type 70 words per minute with 98 per cent accuracy. I think this would make me an excellent data entry specialist, as I feel it is necessary to be successful in this industry. And additionally, I also have the computer and software knowledge necessary to excel as a Data Entry Clerk. I am trained in all Apple and PC platforms and advanced in Microsoft Suite, Photoshop and HTML.
Data Entry Interview Questions: How comfortable are you working independently?
Data entry jobs often require industry professionals to work independently and work long hours with minimal social interaction. Working independently isn't for everyone, so hiring managers want to see who's up for the task.
Example answer: I feel most comfortable working independently and find that I do my best work when I am alone. I am self-motivated and feel that I am well-equipped to handle high-pressure deadlines on my own.
Also Read:- Data Entry Jobs Work From Home Without Investment Daily Payment, 100 Genuine Online Jobs Daily Payment…..Read More
Data entry can be a repetitive job. How do you stay focused while working?
Employers need data entry clerks to be on top of their game at all times to avoid mistakes and keep their business running smoothly. Staying focused and ensuring accuracy in your work is an important requirement of the job.
Example answer: I enjoy the repetitive aspect of data entry. I find that I work best when I follow a routine and focus on each task. If I find myself losing focus, I usually change the order in which I'm inputting data.
Which software and application programs are you most familiar with and comfortable using?
Data entry specialists rely heavily on computer programs and software to compile and enter important information. Hiring managers usually ask this question to see how confident job seekers are when using these applications.
Example answer: I have an Advanced Certification Certificate in Excel Data Entry and am also familiar with using QuickBooks, Razor Edge NXT and Medrano. I am a very fast learner and very computer and technology savvy, so I am eager to learn any other software or application programs needed to get the job done.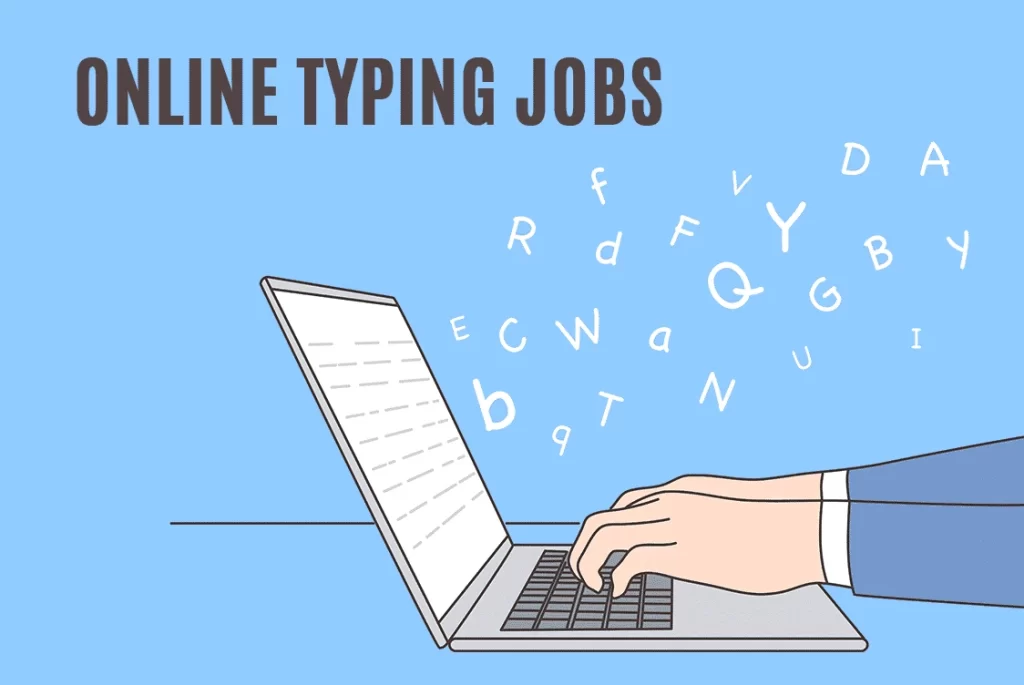 What do you think are the most important skills to be successful in this data entry job?
The most efficient way to answer this question is to cite the required skills and qualifications listed on the company's job posting. By doing so, you will show the hiring manager at the interview that you are well prepared and have the skills needed to be successful in the data entry role. If, for some reason, you're drawing a blank and can't remember the skills listed on the job posting, highlighting your most desirable soft skills is also one way to answer this commonly asked interview question. . The great path, For example, problem-solving skills are important in almost any professional position. Showing how you handle stress or make difficult decisions can be a good way to answer this question, as well as emphasise your strengths and qualifications for the job.
Example Answer: I feel that my fast and accurate typing skills, strong written and oral communication skills, computer software knowledge, and careful attention to detail are the most important abilities I will need to be successful in this position.
If we asked you to finish a lot of work due to paucity of time, how would you handle it?
Data entry can be a hectic job filled with various responsibilities. Time management is an essential skill to be successful in this role. To assure the interviewer that you can work efficiently under the pressure that comes with the job, provide examples of how you schedule and complete your tasks during a busy workday. Mention how you prioritize your tasks, employ time-saving techniques, and schedule your day for maximum productivity.
Example answer: "I start my day with a to-do list. I prioritize tasks based on deadlines and complexity. Tasks with shorter deadlines are the most important. In the absence of deadlines, I do tasks first." I want to do easy tasks. I go for errands because I can. Guidance. In case of extreme time constraints, I complete the tasks that supervisors suggest are most urgent."
Suggested Link:- Rajasthan Jan Soochna Portal
#SupriyaGupta