UDISE Data Entry Module: UDISE is the most comprehensive Management Information System (MIS) for school education. The Ministry of Education launched UDISE Plus for primary schools and SEMIS for secondary schools in India. Here is today's post, we will walk you through the basic information. About UDISE Plus, how this MIS works, how to do data entry etc. UDISE+ (UDISE Plus) launching by the Department of School Education and Literacy, Ministry of Education. Government of India in 2012-13. The unified District Education Information System (UDISE) launched for primary and secondary education is one of the largest Management Information Systems for school education. Covering more than 1.5 million schools, more than 9.6 million teachers and more than 264 million children Huh.
UDISE स्कूली शिक्षा के लिए सबसे व्यापक प्रबंधन सूचना प्रणाली (MIS) है। शिक्षा मंत्रालय ने भारत में प्राथमिक विद्यालयों के लिए UDISE Plus और माध्यमिक विद्यालयों के लिए SEMIS लॉन्च किया। यहां आज की पोस्ट है, हम आपको यूडीआईएसई प्लस के बारे में बुनियादी जानकारी के माध्यम से चलेंगे, यह एमआईएस कैसे काम करता है, डेटा एंट्री कैसे करें इत्यादि। यूडीआईएसई + (यूडीआईएसई प्लस) को स्कूल शिक्षा और साक्षरता विभाग, शिक्षा मंत्रालय द्वारा लॉन्च किया गया है। 2012-13 में भारत सरकार। प्राथमिक और माध्यमिक शिक्षा के लिए शुरू की गई एकीकृत जिला शिक्षा सूचना प्रणाली (यूडीआईएसई) स्कूली शिक्षा के लिए सबसे बड़ी प्रबंधन सूचना प्रणाली में से एक है, जिसमें 1.5 मिलियन से अधिक स्कूल, 9.6 मिलियन से अधिक शिक्षक और 264 मिलियन से अधिक बच्चे शामिल हैं।
Also Read:- UDISE Plus Data Entry Module, UDISE Plus Certification, Code Of UDISE, Benefits of Udis Plus Portal…..Read More
UDISE+ Overview
Quality education is the right of every student without any discrimination. With thriving competition from private schools. Significant efforts made by the Government of India to offer better facilities and infrastructure in government schools. The school education system in India is one of the largest in the world consisting of over 1.5 million schools. 9.6 million teachers and over 264 million students from various socio-economic backgrounds in 28 states and 8 union territories (UTs).
It becomes essential to have a robust, real-time and reliable information collection mechanism for objective assessment of the system, based on which specific interventions for improvement can be designed.
Keeping the above in mind, the Government of India decided to develop the "Unified District Information System for Education Plus" (UDISE+) under the Ministry of Education, to collect school details about a school and factors related to its resources.
UDISE+ has the mandate to collect information from all recognized and unrecognized schools providing formal education from pre-primary to class XII.
The information collected through the digital platform of UDISE+ is used for planning, optimizing resource allocation and implementation of various programs related to education and for assessing the progress made.
UDISE+ collects information through an online data collection form (DCF) on parameters ranging from schools, infrastructure, teachers, enrolment, exam results etc. spread over 11 classes.
Schools that successfully join the platform are provided with a UDISE code, which acts as a national-level unique identifier. And UDISE+ has the school as the unit of data collection and the district as the unit of data distribution.
Since its launch, UDISE+ has acquired the status of the official statistics system of the 'Ministry of Education and is now operational in all districts of the country.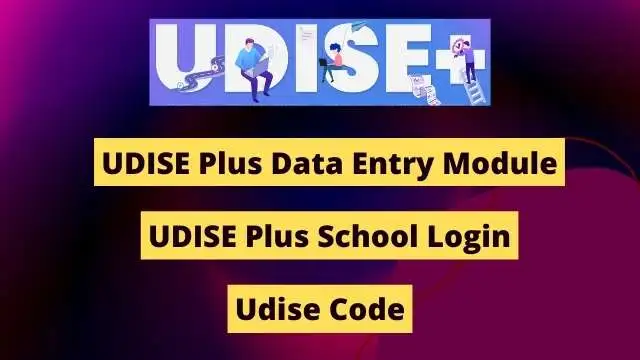 UDISE code
The abbreviation UDISE stands for Unified District Information on School Education. UDISE plus platform provides comprehensive school data in Uttar Pradesh and India. Each school represented in the UDISE portal is allotted a UDISE code as a unique identifier. Individuals seeking information from any school must provide a UDISE code for quick access. UDISE code consists of 11 digits and is unique for every school. It helps to cover every school cycle (from beginning to end). The School cycle includes:
UDISE code generation
modification in school
Change in UDISE Status
School closed.
The UDISE code is generated once and cannot be shared, meaning each school has its own code. Once the school gets the UDISE code, they become permanent. Suppose a school shuts down, the system will store its codes. Schools cannot change their codes online but will have to visit the respective district or state offices.
UDISE Plus Portal 2022 @udiseplus.gov.in
UDISE+ (UDISE plus) is an updated and improved version of UDISE. Under this, the entire system will go online and gradually move towards collecting data in real-time. The data for the year 2018-19 will collect through this software. All teachers can update the portal to have real-time data regarding daily school reports. Also, parents will be able to track their children's data using the portal very quickly. This information base maintains by the Department of School Education. MHRD and U-DISE maintain by the National Informatics Centre, India.
All the applicants who are willing to apply online then download the official notification and read all eligibility criteria and application process carefully. We will provide brief information about. "UDISE Plus 2022" such as article benefits, eligibility criteria, article highlights, application status, application process and many more.
UDISE+ (UDISE plus) UDISE का एक अद्यतन और उन्नत संस्करण है। इसके तहत पूरा सिस्टम ऑनलाइन हो जाएगा और धीरे-धीरे रियल टाइम में डेटा कलेक्ट करने की दिशा में आगे बढ़ेगा। इस सॉफ्टवेयर के माध्यम से वर्ष 2018-19 का डाटा एकत्र किया जाएगा। सभी शिक्षक दैनिक स्कूल रिपोर्ट के संबंध में रीयल-टाइम डेटा रखने के लिए पोर्टल को अपडेट कर सकते हैं। साथ ही माता-पिता बहुत जल्दी पोर्टल का उपयोग करके अपने बच्चों के डेटा को ट्रैक कर सकेंगे। यह सूचना आधार स्कूल शिक्षा विभाग द्वारा बनाए रखा जाता है। MHRD और U-DISE का रखरखाव राष्ट्रीय सूचना विज्ञान केंद्र, भारत द्वारा किया जाता है।
सभी आवेदक जो ऑनलाइन आवेदन करने के इच्छुक हैं, फिर आधिकारिक अधिसूचना डाउनलोड करें और सभी पात्रता मानदंड और आवेदन प्रक्रिया को ध्यान से पढ़ें। हम "Udise Plus 2022" के बारे में संक्षिप्त जानकारी प्रदान करेंगे जैसे कि लेख लाभ, पात्रता मानदंड, लेख पर प्रकाश डाला गया, आवेदन की स्थिति, आवेदन प्रक्रिया और बहुत कुछ।
UDISE+: Expected Results and Benefits
Enables real-time exchange of information and provides a platform for online uploading of school-related details (UDISE+ data).
Provides a platform to organize and categorize all school data across the country and create a reliable database of school data.
A unique UDISE code is provided to the schools for their unique identification.
Better monitoring, measurement and tracking of key KPIs related to school performance.
Enables you to leverage data analysis on school data to identify factors affecting school performance.
Time-series data allows trends to be studied over the years and improvements/developments to be monitored.
Streamlines school data capturing – improving consistency and reducing error.
Provides traceability and audit trails of authorities uploading school data, while providing better security of sensitive school/student data.
Provides better protection of sensitive school/student data.
And Provides insights on the status of school education in States/UTs including key performance levers and areas for improvement.
UDISE Data Entry Module Portal 2022 Online Form
Today we are going to share all kinds of information related to the UDISE Plus Portal 2022 Online Form. Udiseplus.gov.in Login, Status in this article. So read our article till the end for all the important information available on this portal.
Also Read:- Work From Home Data Entry Jobs, Online Data Entry Jobs For Students, work four hours a day……Read More
UDISE Data Entry Module Portal 2022
UDISE Plus Portal – This portal launching by the Central Government to bring better changes in the field of education. Presently this system is being used by many schools. It is a permanent Educational Management Information System. UDISE+ will specifically help in identifying the different types of schools that exist in India. You can choose a good school through this portal for the better education of your child. And This portal will help the parents to take appropriate decisions and provide an effective structure.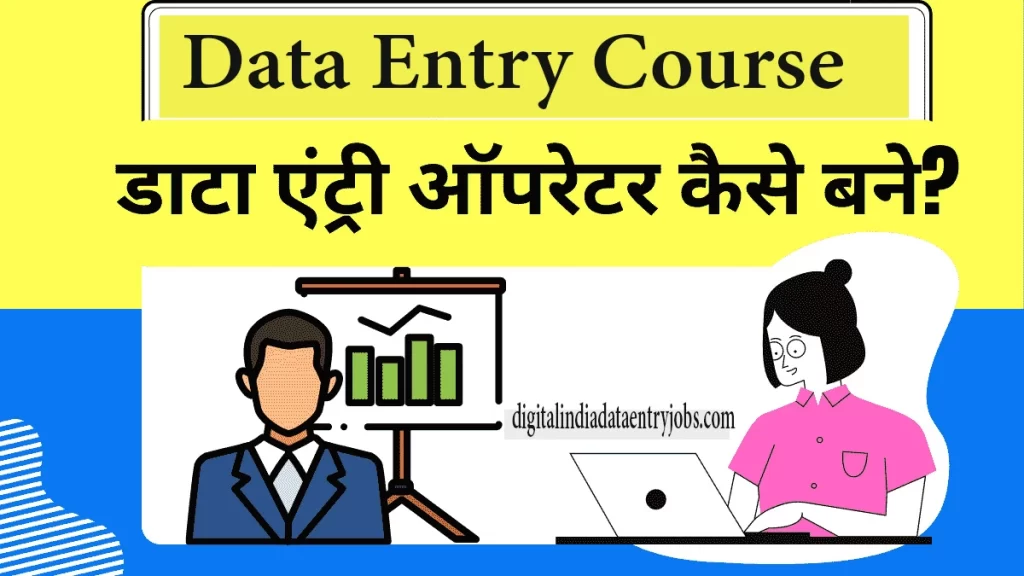 UDISE Plus Certification
The udiseplus.gov.in portal provides all the benefits to the teachers as per the real-time data launched by the Government of Uttar Pradesh. Therefore Teachers are able to get information about students, results, daily reports and real-time data about this school. So We all know that the Government of Uttar Pradesh has introduced various online services. And information management systems for the people and government officials of the state. In the below paragraphs, we will share the complete registration process.
Use Plus is applicable for the states which have changed Uttar Pradesh Bihar Karnataka and Madhya Pradesh. Udiseplus.gov.in portal has started to make school information online. Use Plus Access to the updated and upgraded version of UDISE. On this portal, school teachers can generate daily reports very easily and also get real-time data. So On this page, we will share with you complete details through which Udise Plus log in to your account.
UDISE Data Entry Module: UDISE Plus Certification
UDISE Data Entry Module पोर्टल उत्तर प्रदेश सरकार द्वारा शुरू किए गए वास्तविक समय के आंकड़ों के अनुसार शिक्षकों को सभी लाभ प्रदान करता है। शिक्षक इस स्कूल के बारे में छात्रों, परिणामों, दैनिक रिपोर्ट और रीयल-टाइम डेटा के बारे में जानकारी प्राप्त करने में सक्षम हैं। हम सभी जानते हैं कि उत्तर प्रदेश सरकार ने राज्य के लोगों और सरकारी अधिकारियों के लिए विभिन्न ऑनलाइन सेवाओं और सूचना प्रबंधन प्रणालियों की शुरुआत की है। नीचे के पैराग्राफ में, हम पूरी पंजीकरण प्रक्रिया को साझा करेंगे।
यूज़ प्लस उन राज्यों के लिए लागू है जिन्होंने उत्तर प्रदेश बिहार कर्नाटक और मध्य प्रदेश को बदल दिया है। स्कूल की जानकारी ऑनलाइन करने के लिए udiseplus.gov.in पोर्टल शुरू किया गया है। यूडीआईएसई के अद्यतन और उन्नत संस्करण के लिए प्लस एक्सेस का उपयोग करें। इस पोर्टल पर, स्कूल के शिक्षक दैनिक रिपोर्ट बहुत आसानी से तैयार कर सकते हैं और रीयल-टाइम डेटा भी प्राप्त कर सकते हैं। इस पेज पर, हम आपके साथ संपूर्ण विवरण साझा करेंगे जिसके माध्यम से Udise Plus आपके खाते में लॉग इन करता है।
Also Read:- RCH Data Entry Login, RCH Portal Data Entry Child, Reproductive And Child Health Programme…..Read More
UDISE+. What will be the procedure for the preparation of the Data Annual Action Plan?
District-run schools are to be updated in UDISE+, so as to ensure admission of all schools in UDISE+. Along with this, it is necessary to improve the information about management, category, rural-urban, pre-primary section etc. of schools. Its facility is available at the level of District MIS user, it is mandatory to approve the proposed reform by the District Education Officer and upload a copy of the approved order on the UDISE+ portal. Only after the above work is completed, the pre-filled compilation form will be generated by NIC Delhi on the UDISE+ portal.
ThereforeBlock-wise and Jan Shiksha Kendra-wise district-wise pre-filled U-DISE compilation forms can be downloaded and printed from the UDISE+ portal website with the user password of MIS. Bundles of printed forms should be made available to all development blocks, centre-wise and block-wise.
For filling quality and correct information in the U-DICE collection form, training on the form is very necessary at the school level. Send the U-DICE form to the schools only after the training has completed the compilation and verification of the information in the form. Compilation of information of 100% of schools of the district and ensuring its updating on the UDISE+ portal within the time limit.
Therefore District Education Officer-Assistant Commissioner, Tribal Welfare Department, take immediate appropriate action on the schools which do not provide information in the DICE form and also inform the State Education Center by email.
UDISE Data Entry Module: List
ADPC-APC (RMSA) will be responsible for the compilation of U-DICE forms of all the run High Schools and Higher Secondary Schools and the filled forms of all these schools will have to be submitted to the BRC office. After data entry, the ADPC-APC of the district should cooperate in checking and rectifying the discrepancies in the data of all the above schools.
So Jan Shikshak will compile 100% of the completed U-DICE forms of his Jan Shiksha Kendra (USK) and verify the information by checking the completed forms, unverified DICE forms are not to be entered into the computer.
In order to complete the UDISE+ data collection and verification within the time limit, the data entry of the U-DISE form has to be done from the school level. For schools in which data entry facility is available or schools that want to do admission at their own level, development block MIS for these schools. Coordinator Create School User ID instantly. Data entry of forms should be done at the BRC level only under special circumstances.
So It is mandatory to match all the schools in the UDISE+ portal in Shiksha Samagra-Shiksha Portal, in case of non-matching of information of schools, get the DISE code of the school, name of the school and all general variables-information on education modified. Samagra-Shiksha Portal.
If the school operating in the district is not on the UDISE+ portal, If the information of the school is incomplete or UDISE code of the school is incomplete, If the UDISE code is not allotted to the school or children, then various government schemes such as NIOS, Scholarship, MDM, DBT etc. In the event of being deprived of the benefits, the district manager will be responsible.
Suggested:- US Latest Breaking News
#S.Gupta